AtmosZero Emerges from Stealth to Decarbonize Industrial Boilers
Company Partners with Danfoss for First Pilot with New Belgium Brewing
FORT COLLINS, Colo—AtmosZero, the company on a mission to decarbonize process steam, has officially emerged from stealth mode to revolutionize the way steam is made with its carbon-neutral electrified boiler. As part of its launch, AtmosZero is also announcing a partnership with manufacturing leader Danfoss for its first pilot project with New Belgium Brewing.
Our vision is to eliminate emissions with a mass-manufactured high-efficiency drop-in electrified steam generator capable of delivering zero-emission steam at a cost comparable to today's fossil-fueled boilers
AtmosZero has developed a first-of-its-kind modular electrified boiler to drop-in replace fossil-fueled industrial boiler systems. Considering that more than seven percent of primary global energy is burned to boil water for process steam, AtmosZero's innovative solution is creating the most cost-effective, scalable, and secure way to decarbonize steam and electrify the boiler room. Using as little as one-half of the electricity as traditional boilers, AtmosZero's technology will decarbonize multiple industries including food and beverage and chemical manufacturing. "Our vision is to eliminate emissions with a mass-manufactured high-efficiency drop-in electrified steam generator capable of delivering zero-emission steam at a cost comparable to today's fossil-fueled boilers," said Addison Stark, CEO of AtmosZero. "Boiling water to generate process steam accounts for a quarter of all industrial emissions, and in a brewery facility like New Belgium's it represents the majority of their on-site fossil fuel consumption."
The company is also announcing its first pilot project, where it will demonstrate a 650-kW thermal electrified boiler at New Belgium Brewing's headquarters facility in Fort Collins, CO in late 2024. New Belgium embarked on its climate action journey three decades ago, as part of the company's founding principles established in 1991. Most recently, New Belgium's flagship Fat Tire became America's first certified carbon-neutral beer in 2020. Through the project, AtmosZero and New Belgium will work with Fort Collins Utilities, which plans to deliver 100% renewable electricity to the brewery by 2030 to evaluate, plan, and upgrade the electrical systems at the brewing facility.
"Our partnership with AtmosZero aligns with our commitment to implement the latest in sustainable technology which allows us to operate our breweries in a manner that doesn't contribute to irreversible climate change," said Joe Davis, Chief Operations Officer. "We're confident that the AtmosZero steam generators will be critical assets in the delivery of our ambitious climate goals by potentially decarbonizing steam at our Fort Collins Brewery. AtmosZero has selected Danfoss as a critical component supplier for the New Belgium pilot and initial prototype system that is being tested at Colorado State University's Powerhouse Energy Campus in Fort Collins. Together, the companies are integrating Danfoss Turbocor® compressors to reach the high efficiencies required for the electrified boilers systems. "Danfoss Turbocor has been redefining the cooling and heating industry with disruptive oil-free, digital, lower carbon footprint compressors, enabling a more sustainable tomorrow across commercial buildings and infrastructure," said Ricardo Schneider, President of Danfoss Turbocor. "We are thrilled to partner with AtmosZero and share the same vision to decarbonize steam with progressive technologies, replacing traditional industrial boilers with more efficient and sustainable systems using green energy."
Energy. The AtmosZero leadership team is comprised of recognized industrial heat and power experts who have held strategic positions at the Advanced Research Projects Agency-Energy (ARPA-E) and Colorado State University. The team is well-positioned to bring AtmosZero's mission to fruition: reimagining the boiler room for a decarbonized future.
AtmosZero is reimagining the boiler room for a decarbonized future by introducing its carbon-neutral, industrial electric boiler to enable pathways for a more sustainable future. By streamlining the process from design to installation, its high-efficiency electrified steam generator offers the most cost-effective, scalable, and secure solution to decarbonize steam production across industrial manufacturing, or wherever steam is used today. AtmosZero is backed by leading climate investors including Energy Impact Partners, Starlight Ventures and AENU, along with federal support from ARPA-E; the company is proudly based in Fort Collins, CO.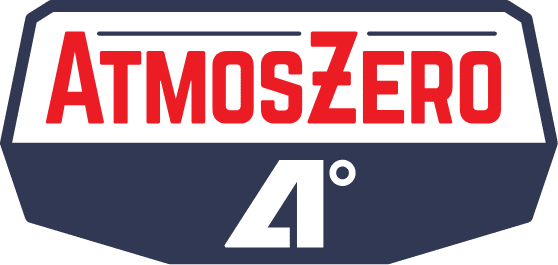 New Belgium Brewing was founded in 1991 in Fort Collins, Colo., by Kim Jordan, a social worker, who built her company the only way a social worker would: People first. Over the past three decades, New Belgium has turned that ethos into a unique Human-Powered Business model through practices that were and still are rare in the business world: fully paid healthcare premiums for coworkers who need the support, living wage compensation, open-book management, renewable energy sourcing, a free onsite medical clinic and physician, a deep commitment to philanthropy and advocacy, and much more. With expansions to Asheville, N.C., in 2016; Denver, Colo., in 2018; San Francisco in 2021; Daleville, Va., in 2023; and the 2021 acquisition of Bell's Brewery, based in Kalamazoo, Mich., this people-centric model has led New Belgium to become the most popular and fastest-growing American craft brewer today. New Belgium is famous for Fat Tire Ale and Voodoo Ranger IPA (America's #1 IPA brand), along with year-round favorites like Dominga Mimosa Sour, La Folie Sour Brown Ale, an award-winning wood-aged sour program, and the addition of Bell's iconic brands including Two Hearted IPA and Oberon Ale.